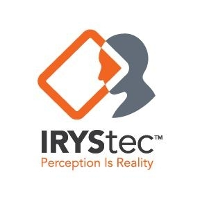 IRYStec, a Canadian company headquartered in Montreal and founded in February 2015, is a leading innovator of perceptual display processing technology. Providing Perceptual Display Platform (PDP) embedded software solutions, IRYStec enables consumer device and automotive OEMs to optimize their display device viewing experience and performance.
Based on the science of the human eye, proprietary image processing algorithms and physiological models, IRYStec replicates and emulates how the human eye sees. Adapting to viewer attributes (age, gender, ethnicity, colour and contrast perception) dramatically improves readability across all ambient light conditions, while reducing eyestrain and reducing power consumption.
… resolves three display issues that confront users of mobile devices; namely, suboptimal content visibility, eye strain, and frequent recharging. MOBILEvue enhances the performance of mobile phones, tablets, laptops, TVs and virtual reality devices by reducing display power by 50-80% (equivalent to device battery savings of up to 35%), and by reducing excessive luminance while maintaining readability and improving viewing comfort.
Improved Display Visibility
Reduced Eye Strain & Fatigue
Reduced Battery Consumption
… is a safety feature: straining to read the screen takes a driver's eyes off the road. This application is designed to improve the readability of automotive displays in bright and dark driving conditions, so that the length of time that a driver's gaze is fixated on the display (dwell time) can be reduced by 60-70%.
Improved Display Readability
Reduced Eye Strain
Increased Driver Safety